Broadsheets
Pumphandle lectures
Social Media Maps
Annual retrospective of the John Snow Society social media feed
Follow us at: @JohnSnowSociety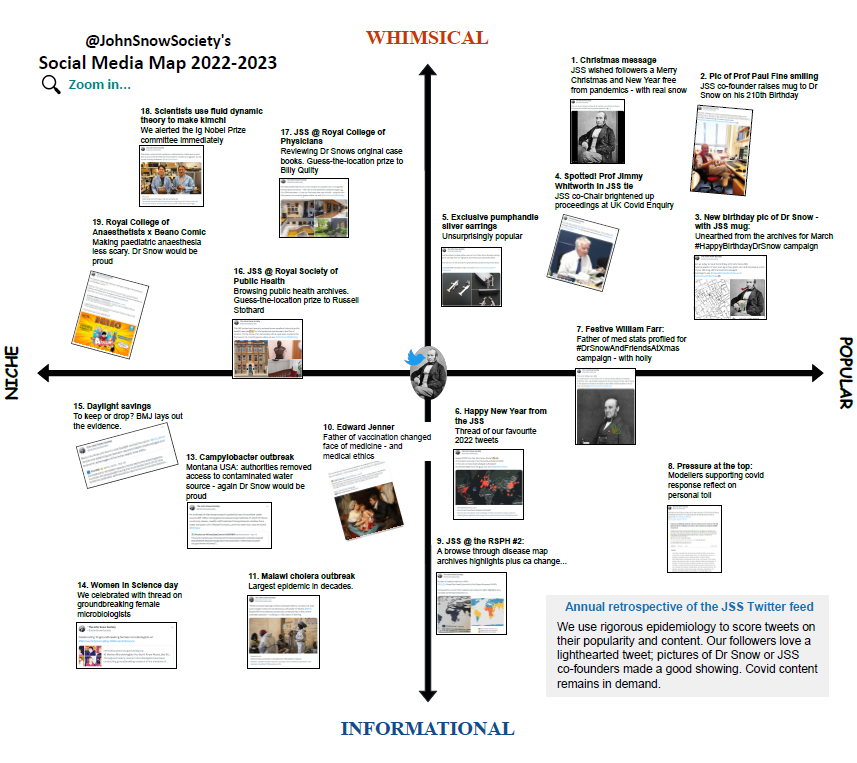 John Snow 210th Birthday Map Competition – Winners
To mark the 210th anniversary of John Snow's birth, the John Snow Society launched a competition in September 2023 challenging enthusiasts to use creativity and modern methods to recreate his 1854 Soho map. Details of the original competition are available here.
We are delighted to share the winning entries below.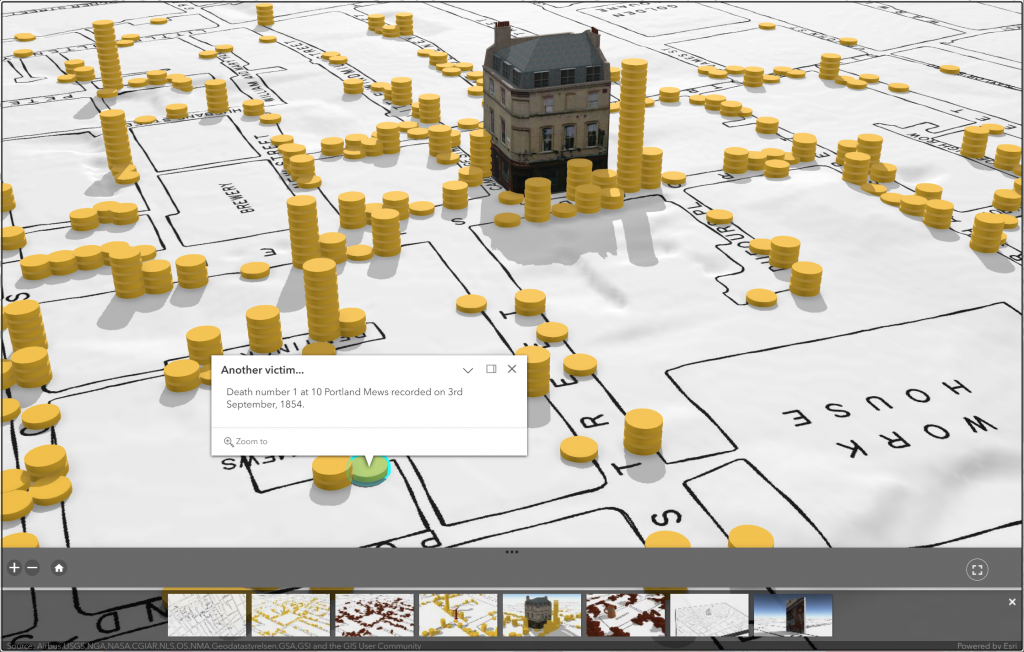 Highly Commended – Ken Field, California USA
Full link to the interactive maps.
Competition Judges:
Professor James Hargreaves (London School of Hygiene and Tropical Medicine; co-Chair, John Snow Society)
William Roberts (Chief Executive Royal Society for Public Health; Steering Committee, John Snow Society)
Dr Shay Soremekun (London School of Hygiene and Tropical Medicine; Steering Committee, John Snow Society)
Dr Patrick Nguipdop-Djomo (London School of Hygiene and Tropical Medicine; Steering Committee, John Snow Society)