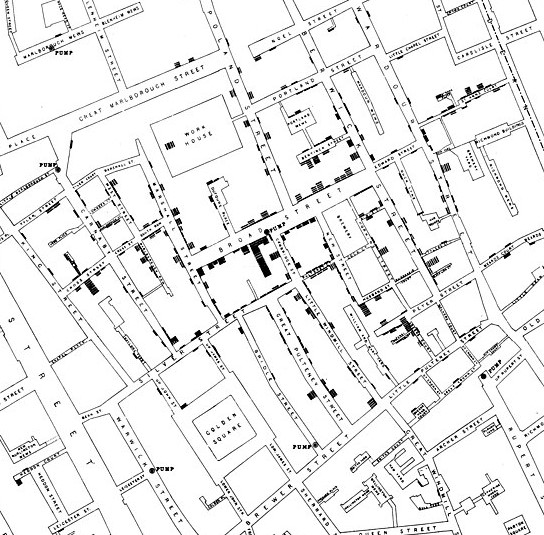 To mark the 210th anniversary of John Snow's birth, the John Snow Society has launched a new competition for 2023: Can you use creativity and modern methods to recreate his 1854 Soho map?
John Snow's iconic 1854 map of the clustering of cholera deaths in Soho London was one of the best and earliest uses of epidemiology and geospatial analysis to investigate an outbreak, and led to the identification of the probable infection source – a water pump in Broad Street.
The competition remit is broad but there are a few eligibility criteria:
Your entry must include at minimum, a faithful rendition of the locations of the 1854 Soho cholera deaths and Broad Street pump in space. Other than this, the interpretation is up to you. You can create something from scratch, or use John Snow's own map as the basis for your entry.
We expect most entries will use GIS, graphics tools or statistical software to create a digital image, but any medium is permitted – artwork, sculpture – up to you. The panel will however only assess digital images of your entry.
One entry per person, though multiple images of the same entry are allowed.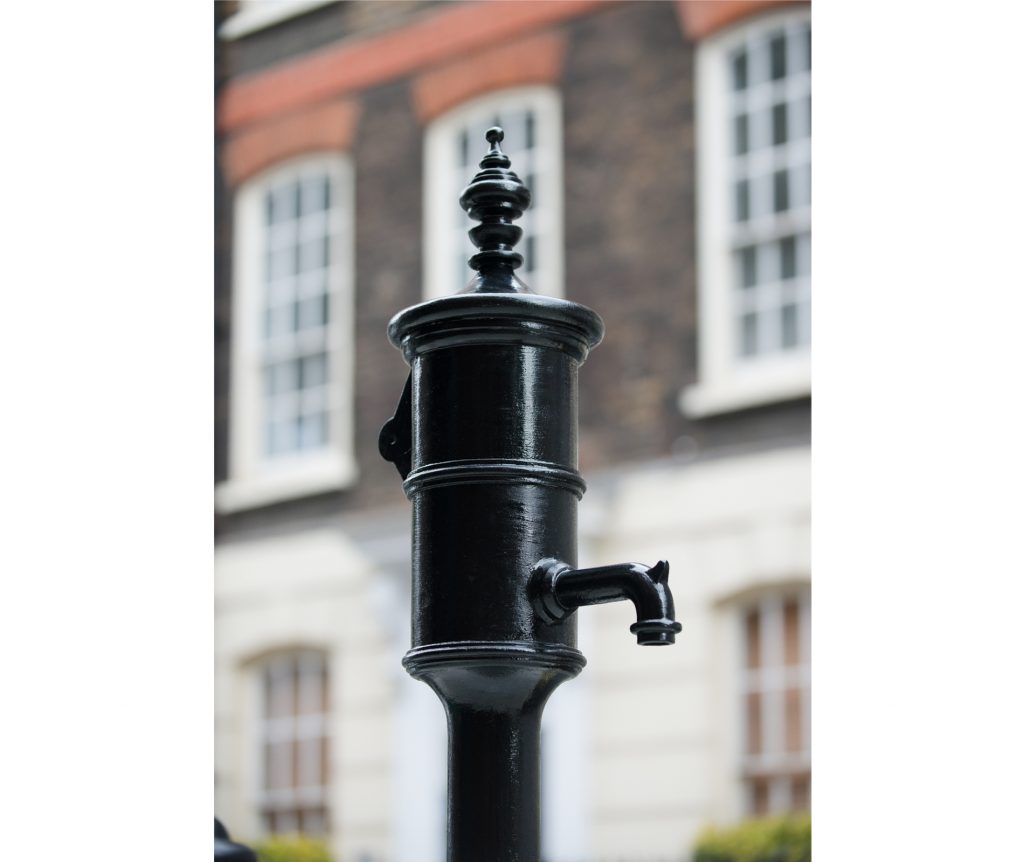 Deadline for submission of entries is midnight BST on the 27th September 2023.
How to enter:
Send an email with an image file or files (e.g. png, tiff, jpeg, svg) of your entry and the subject line "JSS Map Competition" to johnsnowsociety@lshtm.ac.uk
Please include your full name, contact details including postal address and institutional affiliation (if relevant). Your data will only be used for competition-related correspondence, and will be deleted within 28 days of the competition closing date.
Any questions please do get in touch at johnsnowsociety@lshtm.ac.uk using the same subject line.
Only entries received before the deadline will be considered. Winners will be notified by email.
Datasets:
If needed, you can access database and shape file versions of the cholera case data and georeferenced background maps here:
Both simple (csv sheet) and full (shapefiles in zipped folder SnowGIS) versions are available at the above link. Other than to check for bugs, we've left interpretation and use of the files up to the user. More information may be found on the blog of the creator of the SnowGIS dataset, Dr Robin Wilson, who has kindly given his permission for their use in this competition.
What you can win:
This is an entertaining, short term activity – key is the chance to explore an important part of public health history and the permanent kudos of being a winner in this one-time anniversary competition.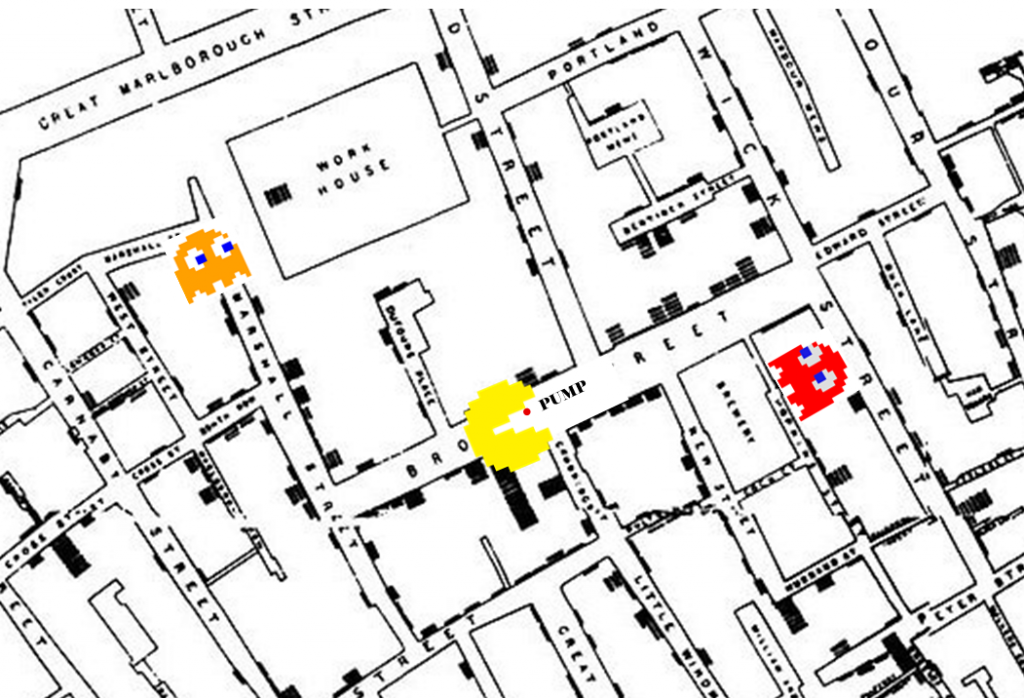 Prize details
Winners will receive exclusive prizes and (if winners are based locally) reserved seats in the John Snow theatre of the London School of Hygiene and Tropical Medicine for the annual Society Pumphandle Lecture. This annual live lecture, streamed worldwide, welcomes world leaders in their field to talk about current issues in epidemiology and public health. The lecture takes place this year on the 3rd October 2023.
All eligible visualisations will be showcased at the start of the Lecture.
Winning entries will be announced in the John Snow Society annual general meeting directly following the lecture, shared on the Society social media pages and made available to view on the John Snow Society website.
There are multiple prizes available! So we encourage you to enter even if you're not an epidemiologist or geospatial expert.
You do not need to be a member of the John Snow Society or attending the annual Lecture to enter.
The 4-week submission period is relatively short so be reassured we expect entries will reflect this.
Other sources of data for this map:
R: https://friendly.github.io/HistData/
ArcGIS: https://learn.arcgis.com/en/projects/map-a-historic-cholera-outbreak/